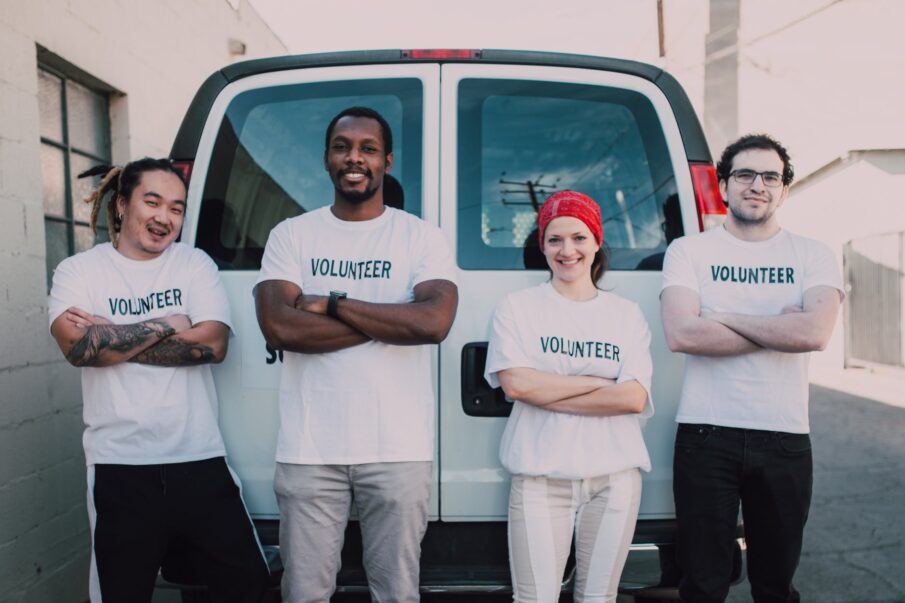 Many people come to the U.S. in search of a better life for themselves and their families. And thanks to their determination to succeed, immigrants frequently achieve their goals. Giving back to your new community — as well as the one you left behind — is an excellent way to pay it forward and support local economies around the world. Consider sending money to your overseas loved ones, donating to a local charity, or volunteering. Keep reading to learn what else you can do to give back.
Send Money Back Home
If you have family overseas, supporting your loved ones is likely your top priority. U.S. immigrants are a very important source of funding for low- and middle-income countries. By sending money or gifts back home, you will help to build up your home country, support the local economy, and — most importantly — ensure your loved ones are taken care of. Before sending a parcel, research affordable shipping options. For example, if you're sending a package to The Philippines, Parcel Monkey can help you book an inexpensive courier service.
While there are a few different ways to send money internationally, money transfer companies are your best bet if you're looking for secure wires, low costs, and fast delivery. For example, if you have loved ones in Mexico, you can use a service like Remitly to send money quickly and securely at little to no cost; you can also expect a great exchange rate if you opt to transfer to pesos. 
Launch a Small Business
As Forbes explains, immigrants make great entrepreneurs thanks to their relentless drive toward economic success. Starting a small business is a fantastic way to support your new community and increase your earning potential so you can better support your family back home. Small businesses benefit local economies in numerous ways! They employ locals, keep money in the community, participate in events, and stimulate innovation. If you decide to start a business, consider hiring locals with disabilities to diversify your workforce and have a positive community impact.
Look for Volunteer Opportunities
Whether you run your own business or work as an employee, try to spend some of your free time volunteering in your community. You could volunteer at food banks, local libraries, retirement homes, disability organizations, and more. Volunteering will help you meet new people, develop your interpersonal skills, build a professional network, and learn marketable skills that can help you advance your career. At the very least, helping people is sure to put a smile on your face.
Donate to a Local Cause
Like volunteering, donating enables you to have a positive impact on the world by supporting organizations that help people, animals, and the planet. Believe it or not, there are over a million registered charities in the U.S., so choosing one worthy of your donation can be challenging. Start by looking for local organizations that could use your support. The Balance Small Business also recommends using online resources like GiveWell and Charity Navigator to find trustworthy charities that have a real impact on the world.
Donating to nonprofits in your home country is another great idea. Look for charities in your home community that are working on issues you care about, whether it's wildlife conservation or support for impoverished children. Just keep in mind that making cross-border donations come with complicated legal regulations, so it's a good idea to work with an intermediary organization to eliminate any potential risks. 
Immigrants have several opportunities to make an impact on their communities. From sending money back home to volunteering in your new neighborhood, your support will make a difference — and it will benefit you, as well! Community participation can help you foster a sense of belonging in this unfamiliar country, make valuable professional and personal connections, and more quickly adapt to life in the U.S.
Written by: Erin Reynolds
Photo via Pexels