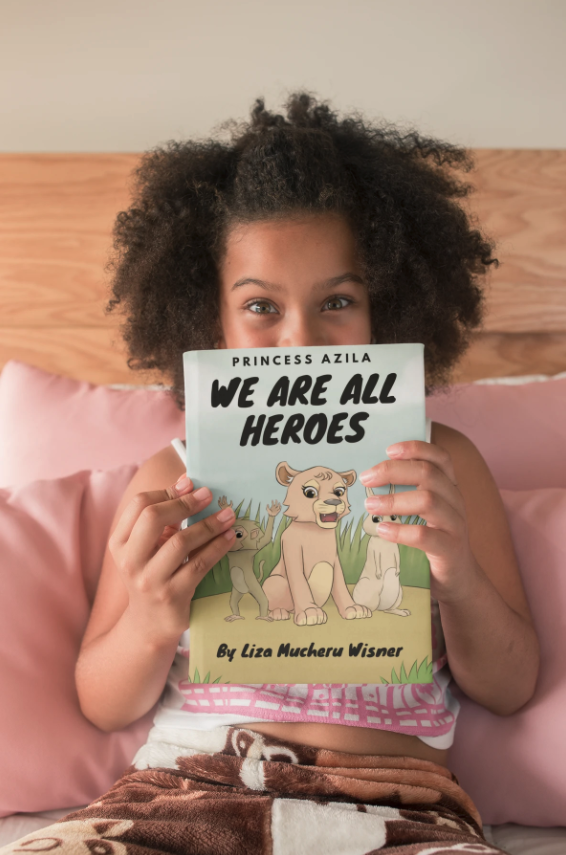 Princess Azila: We are all Heroes
"It was a bright and sunny morning in the forest. Unlike all the other animals out and about, Azila was lying down inside her cave, lost in thought." Enjoy this story about Princess Azila who is on a heroic quest. This book is about being the hero of your story and features 6 worksheets with writing, coloring, and dancing challenges.

In this fun and exciting debut children's book, founder and curator of PowerUp, Liza Mucheru Wisner, shares a story to inspire children to envision their lives as heroic quests. Through PowerUp, Liza is on a mission to ensure that all children—especially those at risk of being left behind—have the resources and the opportunities they need to grow up healthy and lead productive lives.
Self-Worth Workbook For Heroes: A 30 Day Quest to Capture and Celebrate Your Heroic Wins
Close your eyes and imagine you are a character in a movie. You make mistakes. You make a few bad choices. You have some bad luck. And like any typical blockbuster, just when it all seems to be a loss, the game isn't over yet. There is a hero that comes and rescues you from your current life.
Now open your eyes. This is not a movie, it's your life and that hero is YOU! Yes, you. Your self-worth is the way YOU view yourself. That is where your confidence comes from.
"Everyone has within them, the power to be the hero in their story." by Liza Wisner
Being your own hero means showing up for yourself. It is the true definition of love! Every human on this planet is worthy and anyone can learn to boost their self-confidence by celebrating their self-worth, daily.
Use this book to make a heroic plan and work that plan for 30 days. Let's figure it all out together, make a plan, work the plan, and celebrate your actions, because YOU ARE WORTH IT!
#PowerUpHero #SelfWorth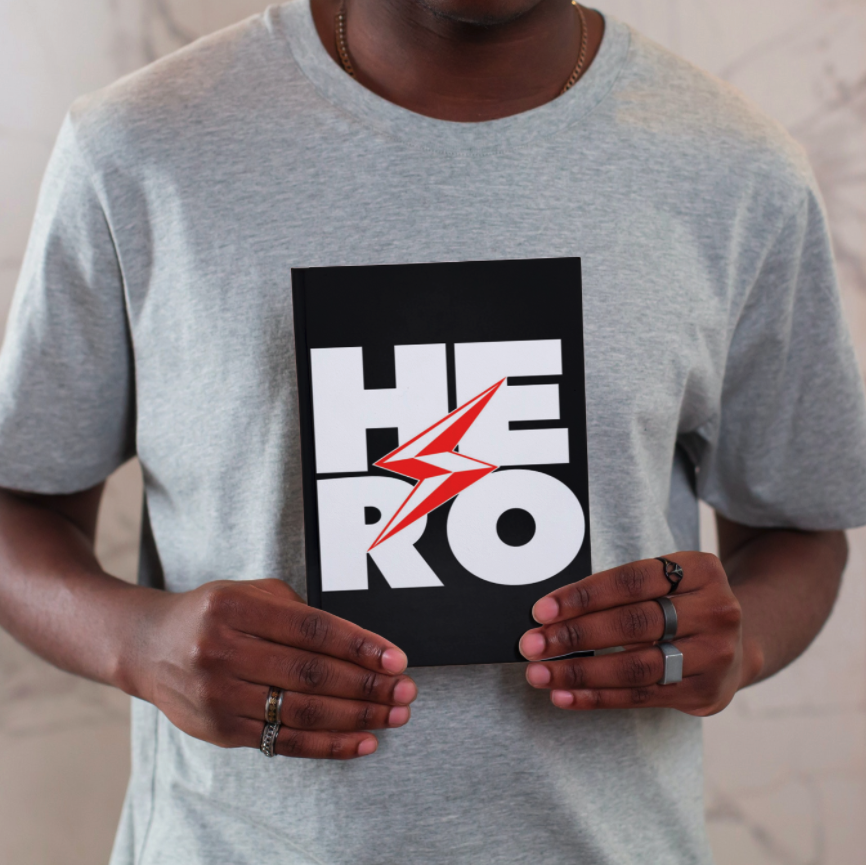 PowerUp Hero Planner, Journal, and Habit Tracker – 3rd Edition
All of us may have dreams of doing big things and becoming real-life heroes. At PowerUp we say, "Move over, Batman, Superman, and Wonderwoman." We know that being a hero doesn't mean having supernatural strength and magical powers. This daily journal will help you live like a hero in real life. Because let's face it, living your best life, and juggling a busy workload can be close to impossible. Sometimes it can feel like you have to pull unimaginable superpowers from who knows where. Being a PowerUp Hero is about living YOUR best life and being an agent of change – for yourself, your family, for your community, and for the world. This PowerUp Hero Planner is all about helping you achieve your most important goals and serve in your most passionate roles. Power Up is from the Latin "potentia sursum". It literally means "superpotential".
PowerUp Yearbook – 4th Edition – Planner, Productivity Journal, Goal and Habit Tracker
This PowerUp yearbook is meant as a companion to the popular PowerUp Your Life Workshops. It is all about helping you achieve your most important goals and serve in your most passionate roles. Power Up is from the Latin "potentia sursum". It literally means "super potential". This yearbook will take a big picture look at the 9 (+1!) modules, starting with an overview of ancient wisdom plus modern science, utilizing practical tools to live your best life. This yearbook will help to take you on a journey through the steps necessary to PowerUp Your Life. The main goal is to give you worksheets as tools to help you discover and uncover what may be supporting or stopping you from being the best version of yourself. This yearbook is divided into three main sections, with each section representing a different step in the process of powering up your life. The sections together are known as the 'PowerUp Delta.' The PowerUp Delta is further divided into PowerUp Building Blocks that will guide you in your heroic quest to live your best life. Each worksheet has exercises to help you accomplish your goals. The entire yearbook is in black and white to encourage you to make it your own. When you add color to the worksheets you direct the attention on the page because stronger colors draw attention. When you begin with black and white pages, we may each look at the same worksheet and be drawn to a different place of impact depending on where our thought process is. Use colored pens, pencils, markers, paints, adding doodles, sticking pictures, and journal your thoughts and feelings in every corner to make it your own. The back pages of this yearbook are dedicated to bullet journaling. In each worksheet, if you find you need more space to connect with the building block prescribed, simply flip to the back pages and continue documenting your thoughts and plans.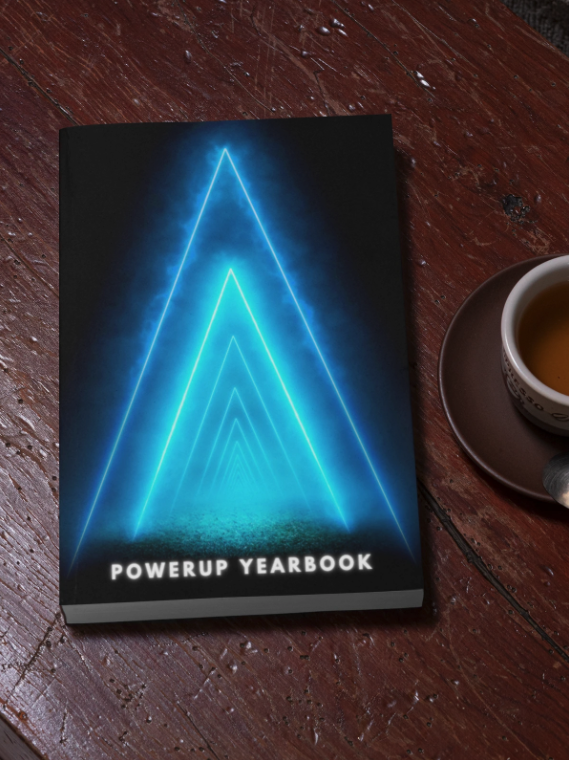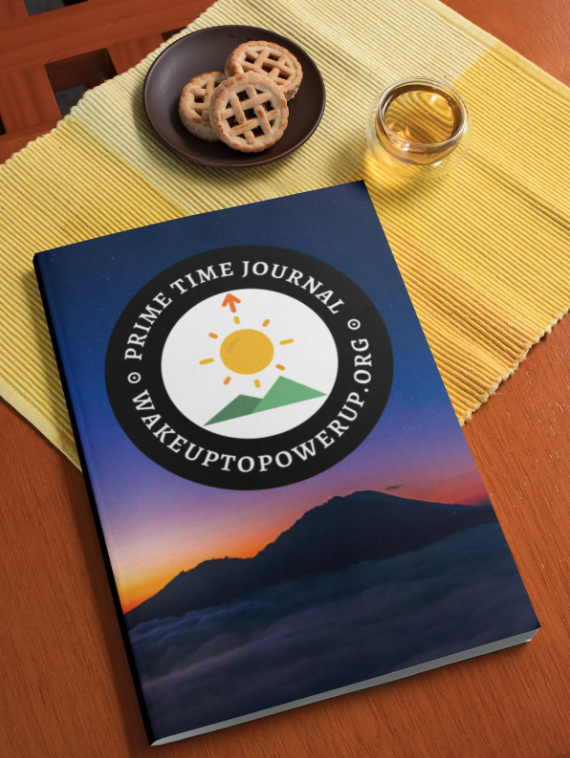 PowerUp Prime Time 30-Day Journal – 4th Edition
Let's face it, waking up early, living your best life, and juggling a busy workload can be close to impossible. There is not enough time for all of it! That's why Liza Wisner developed the Prime Time routine in 2014 to start the day positively. Prime Time is one of the four Carpe Diem quadrants in a day. The first part of the day is Prime Time, the second is Focus Time, followed by Soul Time, and finally, PowerUp Time to end the day. Prime Time is the most important because your morning routine sets the tone, pace, and energy for the rest of your day. If you hit the snooze button several times, rush your way through getting ready, and end up rushing around to catch up, you'll feel like you're in a constant race for the rest of the day. When you commit to Prime Time daily, you #WakeUpToPowerUp, throw those covers off and meet the day refreshed and ready to make it amazing.