The WakeUp To PowerUp Movement
Wake Up. Power Up. Work Hard. Play Hard. Repeat.
Listen to the show every Monday on the Beach 96.5 FM

Your morning routine is important. Listen to learn how to reach your full potential and PowerUp Your Life, one morning at a time! #WakeUpToPowerUp

"Your most valuable time is between 4AM and 7AM."
By Liza Wisner, Curator of PowerUpHero.org
Let's face it, waking up early, living your best life, and juggling a busy workload can be close to impossible. There is not enough time for all of it! That's why I have distilled hundreds of life hacks into routines that are time-smart for your morning, so you can get up, get it done, and get on with living your best life, Powered Up!
Your morning routine is important. It sets the tone, pace, and energy for the rest of your day. If you hit the snooze button several times, rush your way through getting ready, and end up in rush hour traffic, you'll feel like you're in a constant race for the rest of the day. So, let's #WakeUpToPowerUp, throw those covers off, so we can be refreshed and ready to make the day amazing.
Join me every Monday morning at 4 AM on WakeUp To PowerUp with Liza. 
#WAKEUPTOPOWERUP!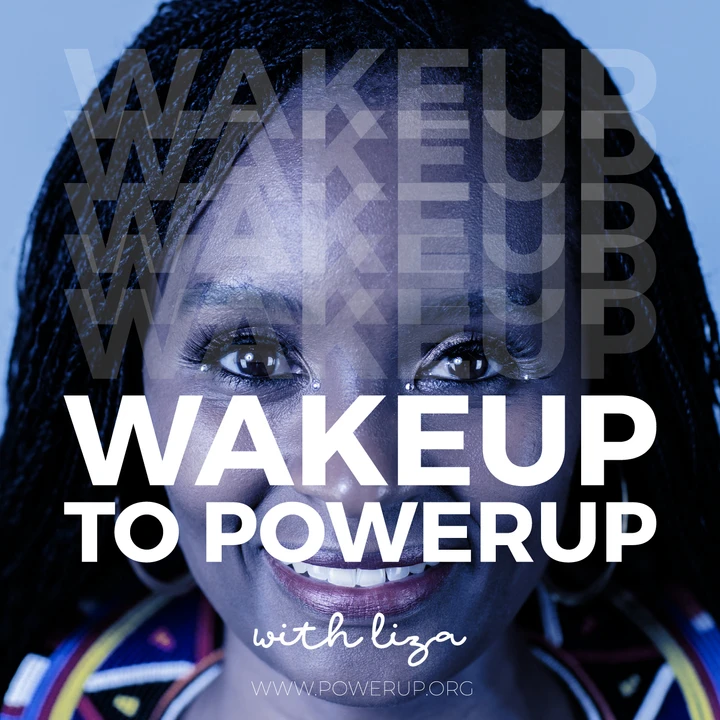 YOUR MORNING PRIME TIME JOURNAL
Choose TODAY to #PowerUp because SOMEDAY is not a day of the WEEK!
Each day before the sun rises, there you are, rising to meet the day. You don't waste time and you don't hesitate to start your day.
You know there is work to be done, goals to be met, challenges to overcome, and people that depend on you to be a hero.

Everything you do makes a difference for you, your family, and your community. You live with the satisfaction of knowing that the work you put in will be a win-win for all.
You live your heroic life just a little differently from everyone else. The alarm doesn't need to go off for you. You do whatever you need to do to get the job done.
Choose TODAY to WakeUp and PowerUp Your Heroic Life!
You are a PowerUp HERO. This show is for you!
You are the "Agent of Change!"