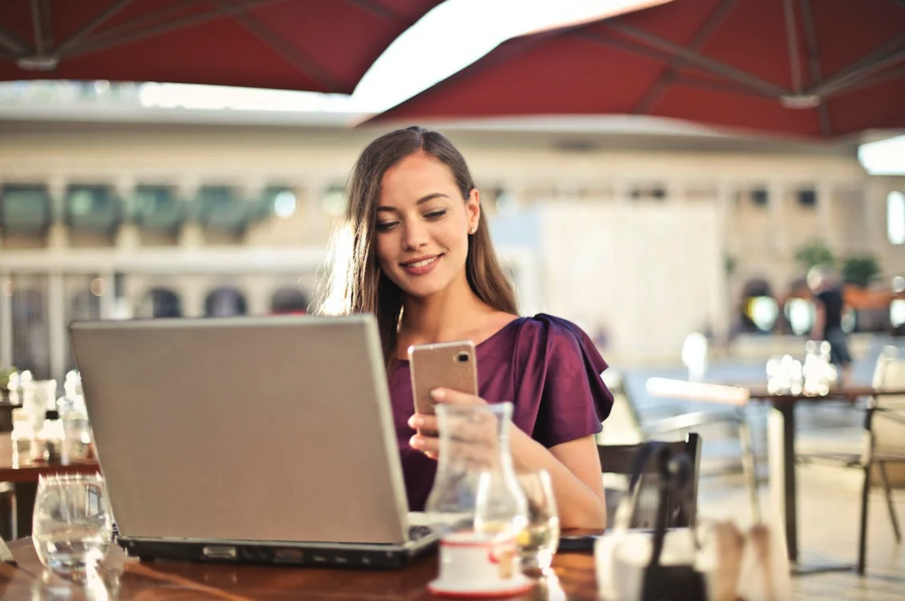 If you've recently had issues with your career path, you've grown bored or frustrated with your job, or you're simply excited about doing something new, starting a business can be a great opportunity for you. Consider following your dreams of entrepreneurship and changing your life for the better. PowerUp Hero shares a few pointers on how to do just that.
Don't Be Too Hard on Yourself
When things go awry in a career you thought you loved, it can be discouraging, and you might feel like a failure. Don't let these feelings overwhelm you. There are a lot of factors that affect your emotions after leaving a job or career. Process them honestly, but don't let them prevent you from charting a new course.
Pump Up Your Self-Care By Removing Stress From Your Home
There's plenty of stress involved when launching your own venture, so PsychCentral advises not neglecting self-care. As with many of today's entrepreneurs, you're likely to conduct business from home, which means you'll be spending even more time in your living and working spaces. A lot of undue stress can be mitigated by having a clean, organized and decluttered house, so it's wise to address any issues now in order to create a more positive, healing and healthy atmosphere at home.
When To Consider Entrepreneurship
If you have a lot of ideas that you haven't yet acted on, becoming an entrepreneur can be a great way to make some of those dreams a reality. However, you'll have to seriously think about your current financial and familial obligations and be honest about whether you have the time to pursue entrepreneurship seriously.
Being your own boss can be an attractive but risky endeavor, so meditate on how much you're willing to sacrifice to start a business. Research the industry you're interested in and study some other businesses to get a good idea of the challenges you'll need to surmount.
Learn From Your Past
It's important to put the past into context before pursuing the future. If you've made major mistakes in your career or failed at entrepreneurship before, deeply reflect on the factors involved and the decisions you made that led to those outcomes. Mitigating risk is one of the most important aspects of entrepreneurship, and you'll obviously want to avoid losing your own money or any investors' money.
Find Funding
There are a number of sources of funding available, from government grants to private investment, so it's important to know what's out there and where your business fits in. Keeping tabs on deadlines and eligibility requirements can also be a challenge, but it's worth it to ensure that you don't miss out on any opportunities. In addition to traditional sources of funding, don't forget to explore other options like crowdfunding or angel investors.
Set Up a Solid Foundation Legally
Before operating your business, make sure it's registered. Making sure you're operating legally in this way helps you avoid being shut down by the government, damaging your professional reputation, or opening yourself up to legal liabilities. The right legal structure, such as an LLC, can also be important for your business in the short- and long-term. If you're unsure how to start an LLC, a formation company can help. They'll take care of all the necessary legal filings. They can even save you money!
Make Prudent Early Investments
As your business gets started, it's vital that you make key early investments into tools that will facilitate your business's success. If you're starting an HVAC business, for example, then investing in software designed with invoicing for HVAC jobs can make a big difference. Your business will be able to turn around bids and billing faster, ensuring that cash flows smoothly and you can focus on growth.
How to Get the Word Out
Once you've set up a corporate structure and registered your business with the government, marketing your business is the next challenge. Now more than ever, it's crucial to take advantage of social media platforms for advertising, and Facebook is one of those major avenues. Facebook lets you publish a variety of media for display ads and video ads to promote your business.
Being an Entrepreneur Can Be Satisfying
If you're willing to reflect on past mistakes and take risks, entrepreneurship may be for you. Starting a business requires some documentation, serious marketing efforts, and self-reflection, but you may find that you're much happier than when in your previous role if you move strategically.
If you're searching for ways to be time smart and automate your life, visit PowerUp Hero today!